Have you ever seen a look of confusion on the face of your patient from another cultural background? Have you pushed the boat out, for a patient without it being appreciated?
This course " Is a body a body? " teaches you how intercultural communication works best and how to constructively improve your communication with patients from other cultures.
WHAT DO WE COVER?
Specific tools for communicating with patients and caregivers from different cultures.
Techniques for active listening in a cultural context.
Understanding that culture does not always have significance in the situation.
Insight into what characterises Europeans.
COURSE CONTENTS
Culture and Communication – what is it? Theory and practice.
Experiences and problems you may face in your daily work life.
' Them' – who are they? The presumptions and stereotypes we have?
The importance of different views of the body, illness and recovery.
Myself as cultural being.
Intercultural communication – what is it and how can you benefit from it?
WHERE AND WHEN
Kødbyen, 1711, Copenhagen.
PRICE
3490,-DKr. excluding VAT and catering. Including materials.
Limited places available.
CONSULTANTS

MA in Psychology, Teacher Education and Chinese.
Consultant for Cross Cultural Training.
Communications Adviser with many Danish and international companies.Kommunikation & Kultur Director and Head Consultant

Read more at linkedin.com/in/annelindhardt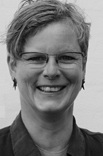 MA in Political Anthropology.
Works with cultural understanding, human interaction and produces reports on cultural analysis for ministries, companies and research institutions.
Fieldwork in Beirut and a Lecturing position in "The Middle East and North Africa" at the University of Copenhagen.
Director of Human Culture.
Currently completing a PhD in Anthropology and gang behaviour.

  Read more at http://www.linkedin.com/pub/tina-wilchen-christensen/ or www.humanculture.dk