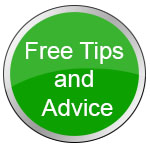 Do you want to increase your knowledge about how to be successful in China? Attend this intensive course – and gain new perspectives on how to deal with the challenges China, and our differences present.
Do you want to optimise your work with Chinese business partners and employees?
Learn the rules so you reach your goals.
WHAT DO WE COVER?
You will gain an understanding of the differences in Chinese and European workplace cultures.
We provide you with tools you can use for effective communication with Chinese employees, colleagues and partners.
Your company will gain a greater knowledge of the characteristics of the Chinese dialogue, communication and leadership structure.
You will strengthen your ability to handle disagreements and conflicts in China.
You will get an insight into Chinese self-perception and their perception of us.
You will practice, asking and listening techniques improving understanding and dialogue.
COURSE CONTENTS
Chinese people – who are they and how are they different?
Learn to play by their rules and standards – how you act in China?
What importance has hierarchy, authority and Guanxi in China?
How do the Chinese see foreigners – and how does this affect your work?
How to make the most of your knowledge, about China, in your everyday life.
WHERE & WHEN
Kødbyen, 1711, Copenhagen.
GROUP COURSES
It is also possible to have in-house training for teams – contact Anne Lindhardt on + 45 2295 8845 for a quote.
PRICE
3950 , – DKr excluding VAT and catering. Including materials.
Limited places available.
CONSULTANTS

MA  in Psychology, Teacher Education and Chinese.
Communications advisor in cross-cultural communication – with China as a specialty.
Taught the Asian Studies Programme and Chinese language at Copenhagen Business School for 8 years.
Communications Consultant with many Danish and international companies.
Kommunikation & Kultur Director and Head Consultant
Lived in China for 3 years.

 Read more at linkedin.com/in/annelindhardt
Hanne Merete Jensen
BA in Chinese and Master of Public Administration from Copenhagen Business School.
Teacher and examiner in Management Training.
Many years living in China and Taiwan.