Have you experienced cultural differences, making communication difficult?
Is the conversation hampered by your perceptions of the situation?
Can prejudices interfere with professionalism?
Have you experienced these issues, the course ' Intercultural Communication ' gives you useful knowledge to help you in your daily work .
WHAT DO WE COVER?
After attending the course: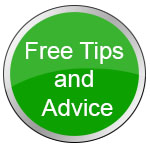 You will have greater confidence to communicate across different cultures and will have gained knowledge about the importance of culture in communication.
You will learn questioning techniques and techniques of active listening in a cultural context that will enhance your cultural awareness – and self-discovery.
COURSE CONTENT
Culture and Communication – what is it? Theory and practice.
What is the connection between culture and communication ? – How  can cultural differences inhibit your communication?
Is the study of other cultures useless?
' Them ' – who are they? Where do we get our knowledge and stereotypes from?
How different cultures view status, hierarchy and authority?
Intercultural communication – what and how?
WHERE & WHEN
2 full days in Copenhagen
15 & 22 mar.2023
Kl. 08:30 – 16:00
19 & 26  apr. 2023
Kl. 08:30 – 16:00
3 & 10 okt. 2023
Kl. 08:30 – 16:00
SIGN UP NOW
Send an email to Anne Lindhardt at al@kommunikationogkultur.dk – with the subject ' Intercultural Communication '. You will then receive confirmation by return.
PRICE 
11.500 , – DKr. price excludes VAT and catering. Including materials.
Limited spaces available.
CONSULTANTS

MA in Psychology, Teacher Education and Chinese.
Senior Communications Adviser in effective communication across cultures .
Communications Consultant with many Danish and international companies.
Kommunikation & Kultur Director and Head Consultant.

 Read more at linkedin.com/in/annelindhardt
Tina Wilchen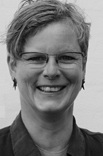 MA in Political Anthropology.
Works with cultural understanding, human interaction and produces reports on cultural analysis for ministries, companies and research institutions.
Fieldwork in Beirut and a Lecturing position in "The Middle East and North Africa" at the University of Copenhagen.
Director of Human Culture.
Currently completing a PhD in Anthropology and gang behaviour.

Read more at http://www.linkedin.com/pub/tina-wilchen-christensen/
Read more on www.humanculture.dk